I spent the day putting together some cocktail lounge, bar and bistro or bartender business cards. This first
bar business card
or bar related design features black silhouettes of alcoholic bottles against a colored background with night lights and they come in various colors as you can see below.
The second
bar business card template
features a margarita glass with a vibrant red, orange and yellow mixed cocktail drink and is also suitable for cocktail lounges as well as bar tenders.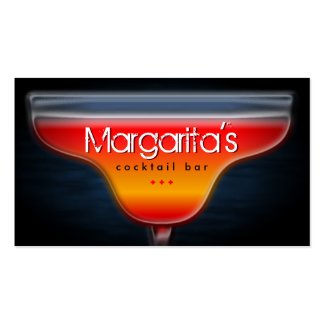 Margarita Cocktail Bar Bartender Business Cards
The third
bartender business card design
features an illustration of the front of a man's business gray pin stripe suit vest, a white shirt and a black tie.